I'll Be There for You
Rural library training for building friends groups.
Join us for training on creating and building a friends group! Megan Mills, retired school librarian and president of her local friends group, discusses taking a non-existent or non-active friends group and turning it into a vibrant supporting organization.  
This will be a free, virtual training and will take place Wednesday, November 15th from 10am -11am. While this training is meant for rural libraries, anyone is able to attend. Register now to join!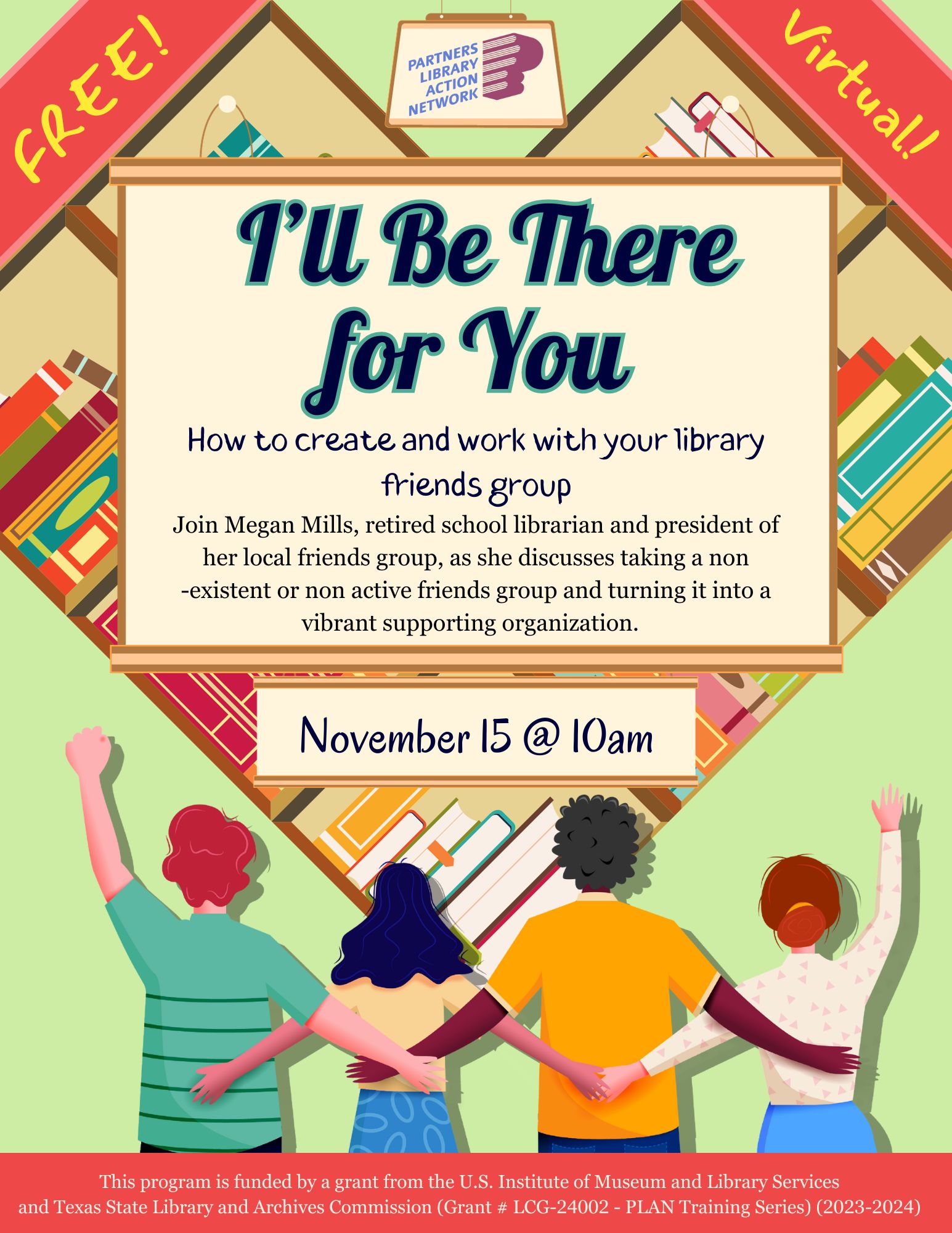 When
November 15th, 2023 from 10:00 AM to 11:00 AM